For the first (and only) time, you'll actually feel great about staying home alone during the holiday of romance. While we never think that you need an excuse to indulge and pamper yourself, we think that after the year that we've all had, now is the perfect time to show yourself some self-love.

I'm sure that "wearing a mask" is the last thing you'd want to hear on your day of relaxation but stick with us. Just about everyone and their grandma became a skincare expert during 2020, so odds are that you've likely crafted the perfect skincare routine by now. What better way to spice up your routine than with a wonderfully indulgent facial mask! After you cleanse and tone, pop on a mask and enjoy doing absolutely nothing for the next hour or so. Have a chocolate or two, pop some bubbly, and lay down and watch a romcom. Follow up with the moisturizer of your choice, and say hello to glowing, radiant skin.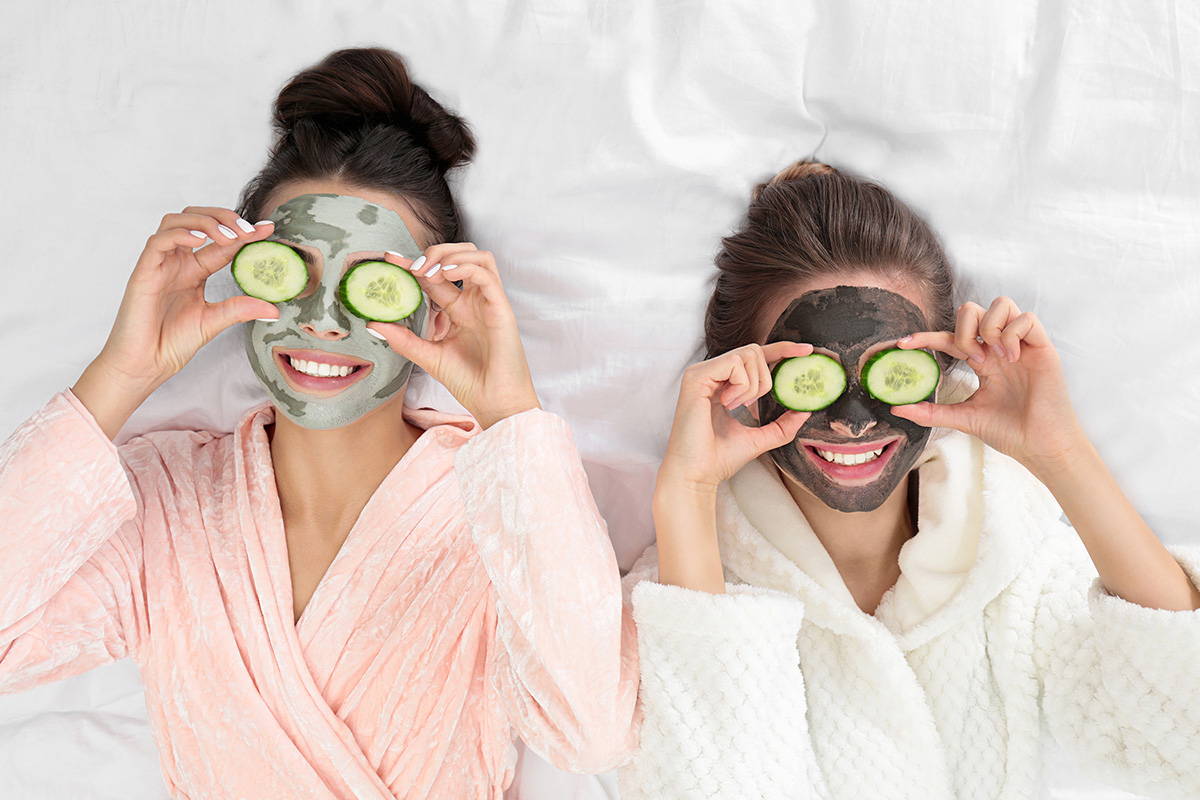 Bath
Just about everyone on planet Earth has been stressed out and exhausted over the past year, and what better way to destress than to take a salt bath! Light some candles, play some smooth tunes, and fill up a tub of warm water with salts and essential oils. As you lie down in the bath, allow your mind to disappear to a world where we just skipped 2020, while the salts and essential oils sooth the aches and pains in your joints and muscles. This is your day, so feel free to enjoy doing absolutely nothing in the bliss of your own bathtub.

Mask Your Hair
I know, I know, enough with the masks. Except for masking your face, this time we want you to mask up your hair! While you wear your facial mask (and maybe even at the same time as your bath!) grab a jar of your most indulgent hair mask and slather it on your hair from the roots to the tips of your hair. Our favorite hair mask is Sutra Beauty's Moroccan Hair Mask, a wonderfully decadent mask featuring jojoba oil, vitamin E, and omega fatty acids that helps to bring heat damaged hair back from the dead while providing vital nourishment and a smoothing of the cuticle. After leaving your mask in your hair for as long as you'd like, wash it off to reveal the shiniest, healthiest hair you've ever seen!

So that's our secret to the perfect Valentines Day at home. Mask, bath, and mask again! Not only will you have an experience that rivals that of any top spa, but you'll look and feel as good as ever.